Birmingham is a city of rich history and culture in West Midlands. Situated in the heart of England, it has been continuously inhabited for over 1,400 years – making Birmingham one of the UK's oldest cities second only to London.
With its bustling population boasting an impressive 1.1 million citizens, the city offers everything from historic landmarks to modern attractions; ensuring something truly special awaits every visitor.
Birmingham is an exciting destination that offers a wealth of attractions to explore and discover. From its world-renowned museums, picturesque parks, and street art scene reflecting the city's vibrant culture, to the tech hub where innovative minds come together – there's something for everyone in this diverse city.
But what truly sets Birmingham apart from all other cities is its immense historical significance as being home to some of the major birthplaces of globalization; including factories responsible for igniting history's most influential Industrial Revolution.
Birmingham in West Midlands is experiencing a surge in tourism as the historic city becomes increasingly popular due to its connection with Peaky Blinders, an award-winning television series that captures the exciting story of the true-crime gangsters who once ran Gas Street Basin.
In this blog, we've rounded up some of the best things to do in Birmingham to ensure you have an amazing time in this incredible city.
Visit the Birmingham Museum and Art Gallery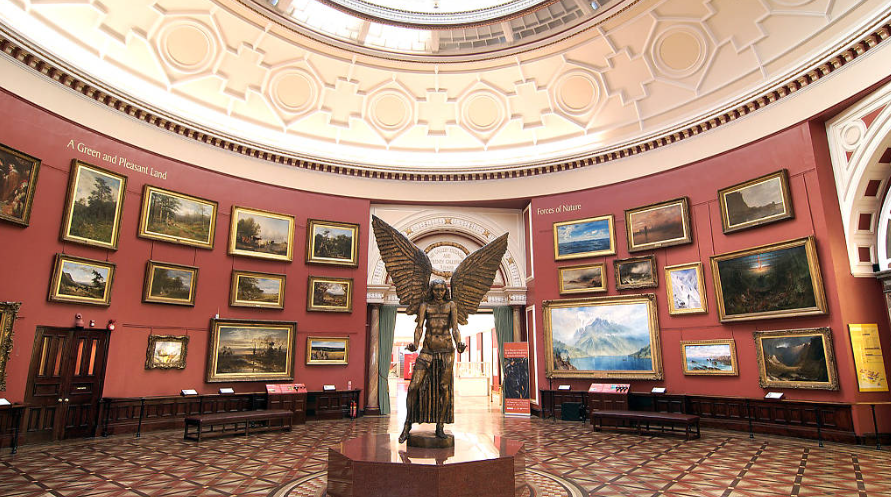 Birmingham Museum & Art Gallery (BMAG) has firmly established its reputation as a prime destination for art and culture in England. In the past year alone, 856,000 people visited BMAG – an astonishing 26% jump from the previous year.
Birmingham Museum collections have even gone global; with 3 million visitors across museums worldwide taking in objects sourced directly from our galleries every single year.
Birmingham Museum and Art Gallery is home to a remarkable collection of art, applied art, social history artifacts, archaeological finds, and ethnographic pieces – all within the walls of its stunning Grade II* listed city centre landmark building.
Over 40 galleries proudly display collections acknowledged as 'outstanding' by the Department for Culture Media & Sport with historical significance both regionally in Britain and beyond.
Visit Birmingham Botanical Gardens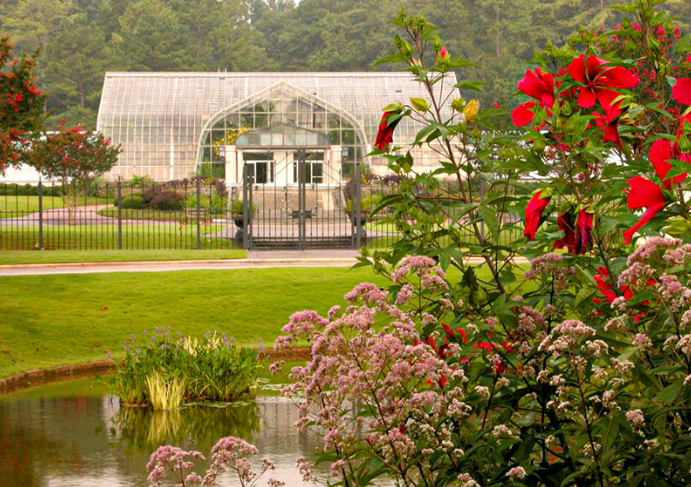 Birmingham Botanical Gardens provide 15 acres of exquisite landscape for the public to enjoy. Designed in 1829 and grade II* listed, this site offers a unique experience featuring glasshouses full of rare plants as well as an array of birds that fill the gardens with song. Managed by Birmingham's own registered charity, visitors can explore this treasured outdoor space daily until sunset – all at affordable admission rates.
Birmingham Botanical Gardens have four mesmerizing glasshouses and plenty of other attractions, including the playground, tearoom, and stately Japanese gardens – all set amid some of Britain's most exquisite landscaping -you're guaranteed to find something that appeals. Discover nature in its purest form at this beloved spot in Birmingham city centre.
Visit the National Sea Life Centre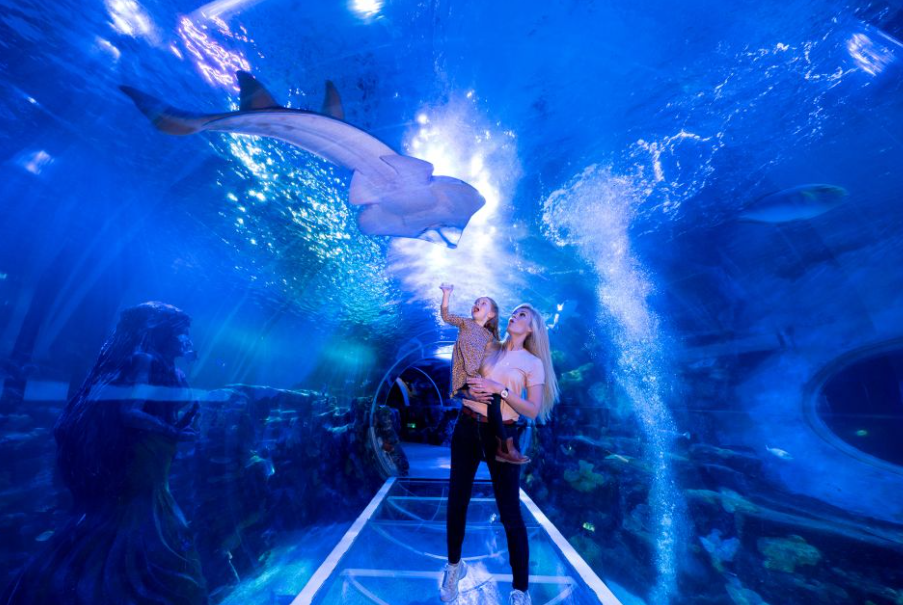 One of the best things to do in Birmingham is to explore The National Sea Life Centre in Birmingham, England which provides an exciting underwater adventure for visitors!
You can explore the vast ocean tank containing over 60 displays of aquatic life – from giant green sea turtles and blacktip reef sharks to tropical fish. Experience something truly unique with a walk through its fully transparent 360-degree tunnel beneath the waves, designed by acclaimed architect Sir Norman Foster.
Explore the majestic underwater world and come face-to-face with its creatures. Step into a 4D cinema to feel like you're in an aquatic paradise, then meet Mo – a green sea turtle who was plucked out of a woman's handbag at London Heathrow Airport! Get up close and personal with other marine life such as black tip reef sharks, guitar fish, clownfishs rays & seahorses.
Explore Birmingham Wildlife Conservation Park
Home to a unique array of global wildlife, Birmingham Wildlife Conservation Park is a perfect spot if you love animals! From charismatic Red Pandas and mischievous lemurs to exotic reptiles and playful meerkats, plus many more – there are plenty of furry friends waiting for you here.
Not only that but the park also features majestic birds, cuddly wallabies, lively otters, and an impressive selection of monkeys too. Birmingham Wildlife Conservation Park is an amazing attraction that provides visitors with the opportunity to get up close and personal with some of the planet's most incredible creatures.
Be amazed at the Birmingham Royal Ballet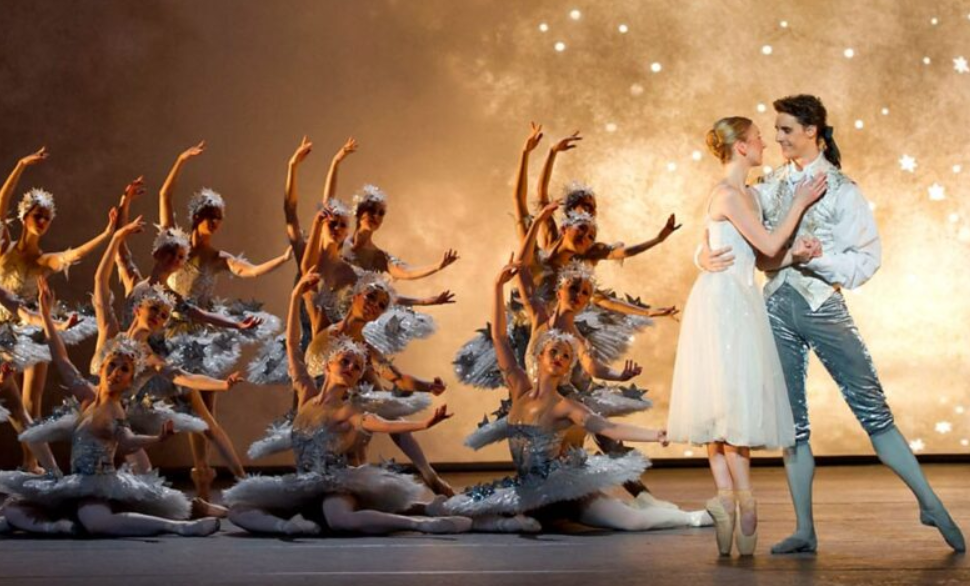 The Birmingham Royal Ballet is one of the premier dance companies in the UK, and it has been a part of Birmingham culture since it moved from London in 1990.
It continues to produce world-class performances that highlight its unique style, including classic works like Romeo and Juliet and Coppelia as well as contemporary pieces like Swan Lake and Giselle.
The performances are held at the Birmingham Hippodrome and it's a great way to experience the city's vibrant culture and one of the best things to do in Birmingham.
Trip to Cannon Hill Park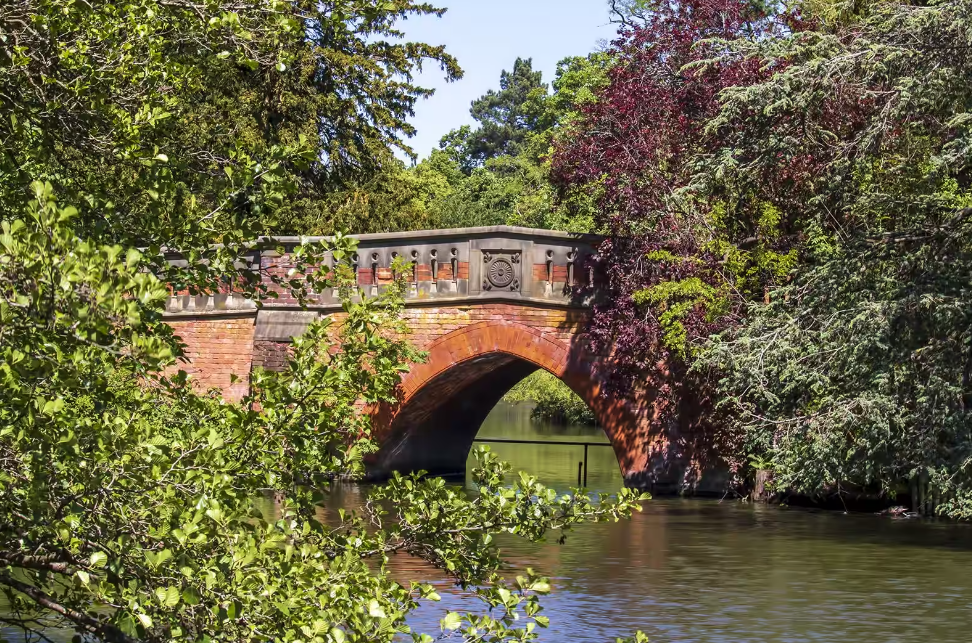 Set against a vibrant family and community atmosphere, Cannon Hill Park is an award-winning oasis of 250 acres located near Edgbaston Cricket Ground.
Pulling out all the stops to make sure there's something for everyone, Cannon Hill Park in Birmingham boasts a new 36-hole mini golf course and fun park; alongside sports areas, open spaces ideal for walking or running off some excess energy – as well as 120 acres dedicated specifically to conservation and woodland plantation activities.
Additionally Mac Birmingham stirs up creativity with its galleries exhibitions cinema theatre dance studios & craft workshops throughout the year – plus you can even get close to nature at nearby Birmingham Wildlife Conservation Centre!
Cannon Hill Park has provided generations of Birmingham residents with a place to appreciate nature and promote overall health since it was donated in 1873. Today, the park offers educational talks, pond dipping sessions, woodland explorations and more – perfect for school trips or other special outings!
Take part in these activities guided by the knowledgeable Park Ranger Service and gain unique insight into our natural world.
Kids Day Out at LEGOLAND Discovery Centre Birmingham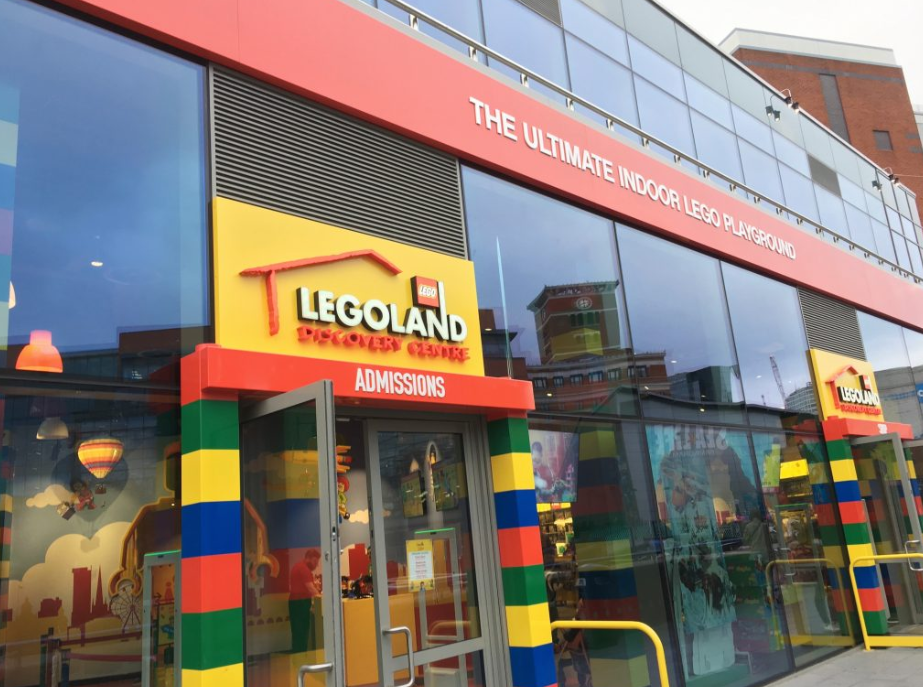 LEGOLAND Discovery Centre in Birmingham city centre is a family friendly and amazing indoor attraction that allows kids to let their imaginations run wild. From building masterpieces with LEGO bricks, taking part in the various interactive rides and activities, or simply enjoying the 4D cinema – there's something for everyone here.
Kids can also explore MINILAND where they can marvel at some of Birmingham's finest landmarks and attractions made entirely out of LEGO bricks. A family visit here is one of the best things to do in Birmingham.
Warwickshire County Cricket Club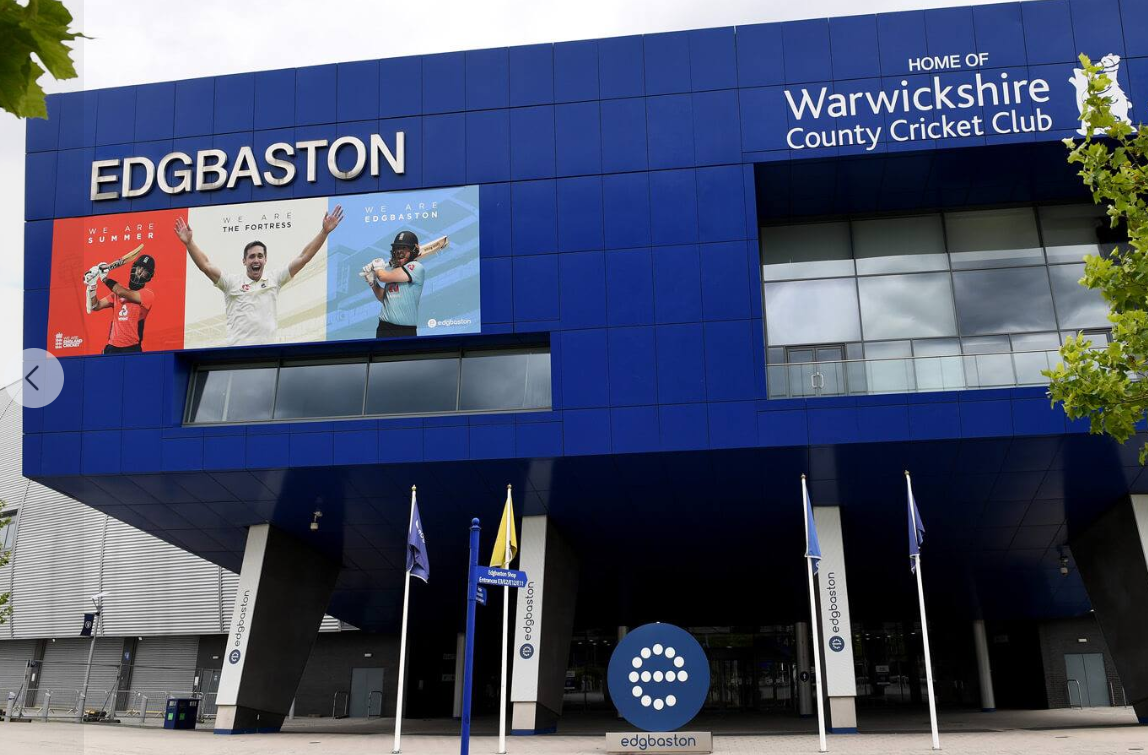 If cricket is your game then Warwickshire County Cricket Club is the place to be. This historic venue hosts some of the most important matches in domestic cricket, as well as provides visitors with the opportunity to attend a variety of events throughout the year including coaching clinics for aspiring cricketers and VIP hospitality packages.
Explore the Gas Street Basin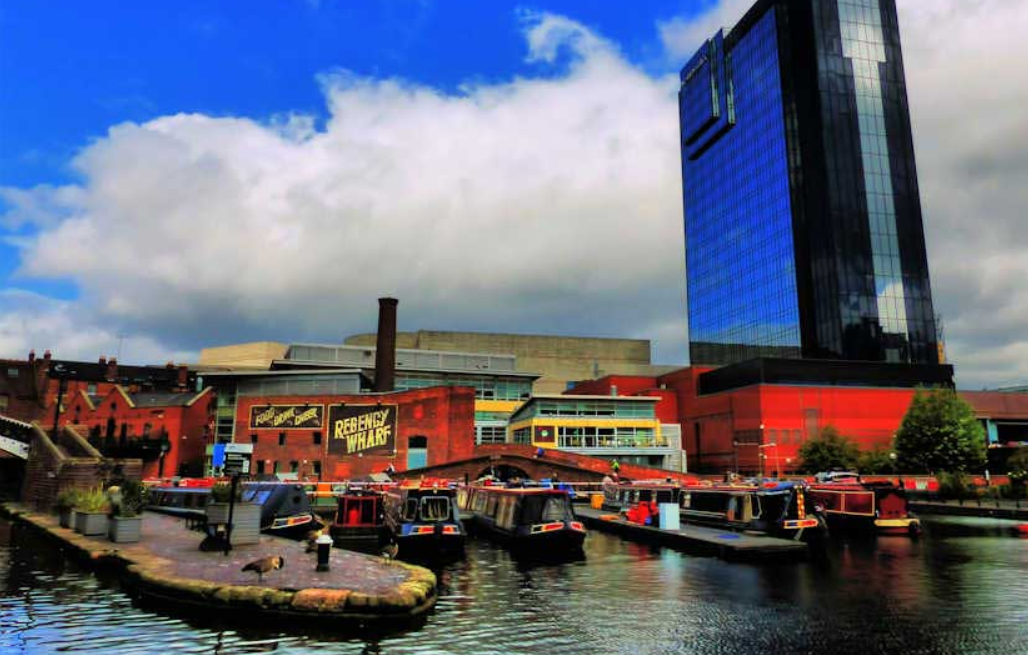 Gas Street Basin is an idyllic escape from the hustle and bustle of downtown Birmingham, providing a vibrant splash of color for visitors to enjoy.
Experience a unique blend of industrial english heritage and cosmopolitan living at the attractive basin, where traditional narrow boats create an enchanting skyline. Enjoy bars, pubs or stroll along towpaths alongside modern buildings to capture this captivating scene. Exploring Gas Street Basin is one of the best things to do in Birmingham, West Midlands.
National Motorcycle Museum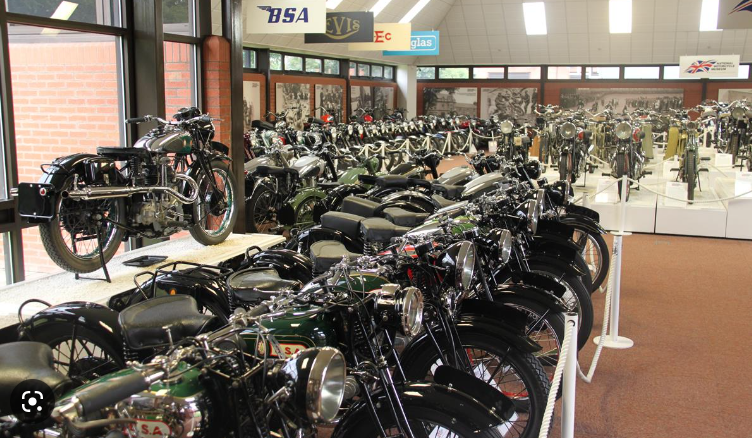 The National Motorcycle Museum is a tribute to the generations of motorcyclists who have shared their passion and dedication since the late 1800's. Founded in 1989, it has continued its mission of presenting an impressive collection from around the world through unique interpretive exhibits that reflect evolving trends in motorsport history.
It has an unbeatable selection of vintage motorbikes and accessories, as well as interactive displays that visitors can enjoy.
Visit the Ikon Gallery
Housed in an ornate Victorian-era building, the Ikon Gallery is a stunning showcase of modern art located in Birmingham's historic Brindleyplace district. Designed by acclaimed architect John Henry Chamberlain and constructed back in 1877, this Grade II listed neo-gothic structure has been carefully preserved to cast its distinctive shadow over the world of contemporary art today.
The gallery opens its doors seven days a week, providing an opportunity for the public to experience world-class contemporary art. With their off-site Education and Interpretation scheme, Ikon works hard to make sure that those who visit not only appreciate the artwork but also gain insight into it from experienced professionals.
It is a registered charity dedicated to displaying art in all its forms and glory. Featuring an ever-rotating selection of sculptures, photographs, paintings, sound works and more – they bring together inspiring pieces from across the globe each year with support from Birmingham City Council & Arts Council England.
Explore the historic Jewellery Quarter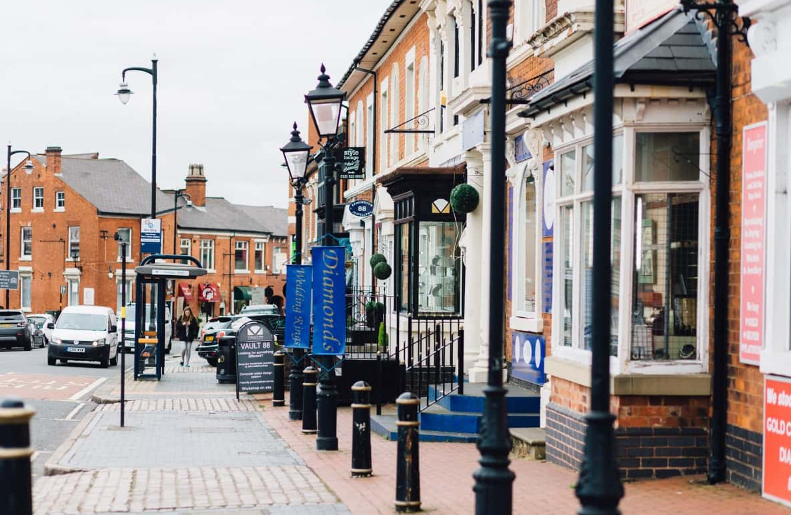 Birmingham's Jewellery Quarter is a bustling hub of history and innovation, where trendy new jewellery businesses =thrive alongside traditional favourites. Located just 20 minutes from Birmingham city centre on foot, it provides an escape to explore Birmingham's past while savouring award-winning cuisine in cosy cafes – all with a village atmosphere.
The Jewellery Quarter is a treasure trove of visitor attractions, with exciting museums and galleries to explore! Not to mention the full range of community hubs that are offering fantastic events – visit tJewellery Quarter websites for all the details. Make sure you don't miss out on any spectacular exhibitions and street art coming soon too; it's time to discover something new in this vibrant part of town.
Explore the secrets of Birmingham's Jewellery Quarter and beyond with a JQ Explorer Pass! From The Museum of the Jewellery Quarter to The Coffin Works and even The Pen Museum, get up to 15% off entry when you purchase your ticket at reception.
Encounter the fascinating history of chocolate-making and its global impact at Cadbury World.
This interactive experience takes visitors on a journey through time as they explore the vast history of Cadbury chocolates, from the origins of cocoa to their renowned confectionery. From tasting sessions to demonstrations and games, you'll discover a wealth of sweet treats at the world's largest confectionery-themed experience.
The Cadbury World tour also offers education on the importance of sustainability and fair trade, as well as learning about the processes involved in creating chocolate treats.
At their 4D cinema experience you'll be able to see – and feel – what life would have been like for a cocoa bean farmer in Ghana.
An ideal day out for all the family, Cadbury World is sure to leave your taste buds tingling! Finish off with a visit to the iconic Cadbury's shop, where you can pick up some of their famous products as souvenirs. You won't be disappointed! Take home a piece of Cadbury history and a sweet memory of your visit to Cadbury World. It's an experience you won't forget! Enjoy!
Spend an evening at the Birmingham Symphony Hall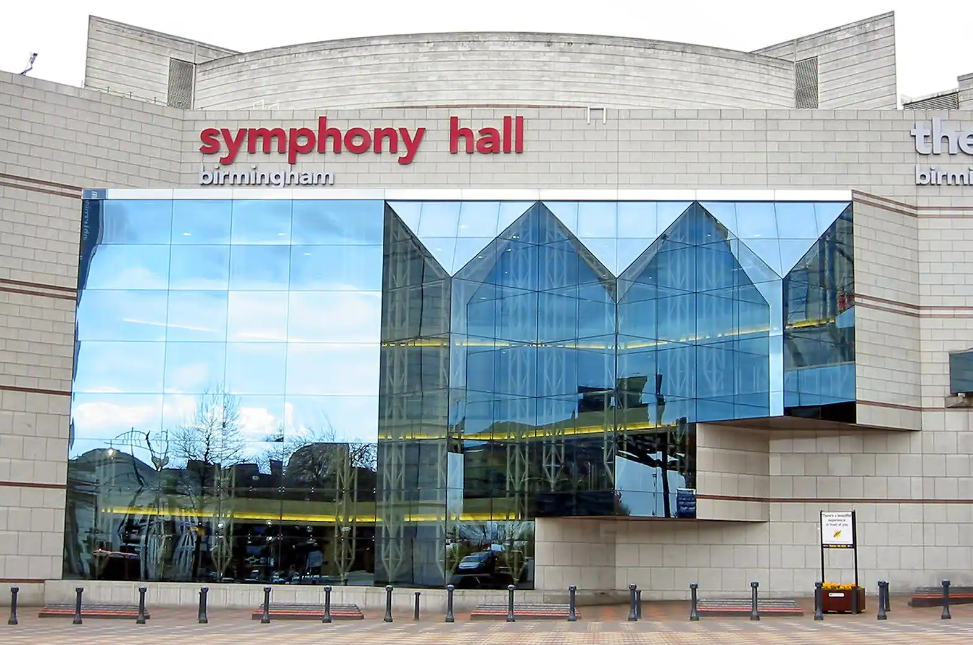 The majestic Symphony Hall is an iconic venue located in the heart of Birmingham. It has been providing top-class entertainment for over 100 years, with its superior acoustics and excellent facilities making it one of the world's top destinations for music fans.
Whether you're looking to check out a live performance from international stars or take in an orchestra performance, there is something for everyone.
Fancy a spot of theatre or opera? The Symphony Hall can seat over 2,000 people. Here you can enjoy everything from classic plays to modern musicals, as well as a range of ballet performances.
It also regularly screens classic films, so there is something for everyone here. Take in a unique show and enjoy the best of Birmingham's nightlife with an evening at the Symphony Hall! You won't be disappointed! It's definitely one to add to your bucket list and one of the best things to do in Birmingham.
Drop by the famous Custard Factory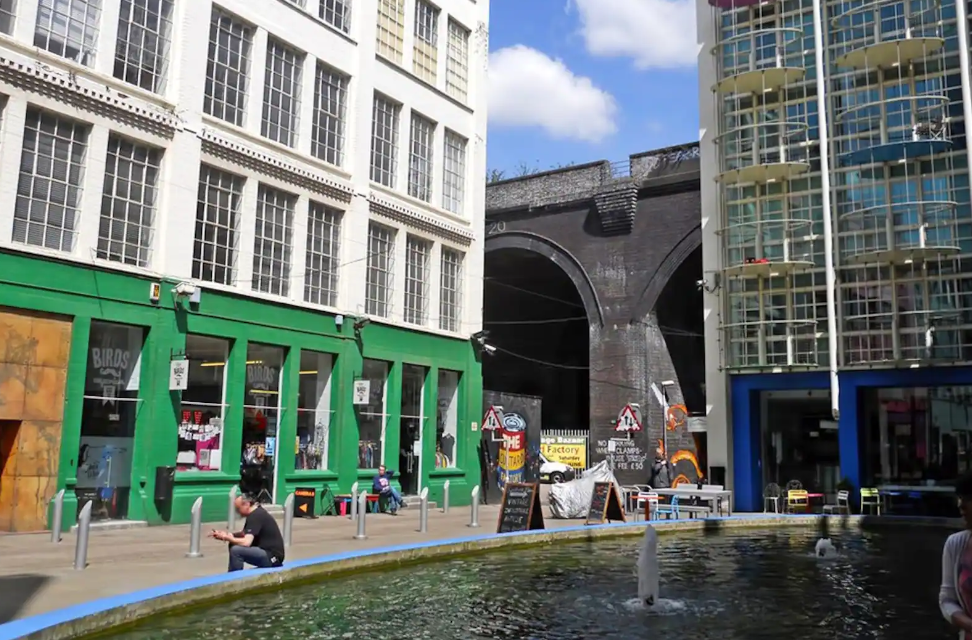 The Custard Factory is an iconic cultural hub located in the heart of Birmingham's creative quarter. Home to art and performance venues, independent shops, eateries, and galleries, it can be considered a cornerstone of Birmingham's artistic community.
From live gigs to film screenings and theatre performances, you won't be left wanting entertainment. Take in a unique atmosphere and explore a range of shops selling independent fashion, accessories, and more.
The Custard Factory also houses a series of artist studios, allowing you to get up close and personal with local artisans. Pop by for an exhibition or visit one of the cafes for some light refreshments – it's a great place to spend an afternoon.
Experience Bear Grylls Adventure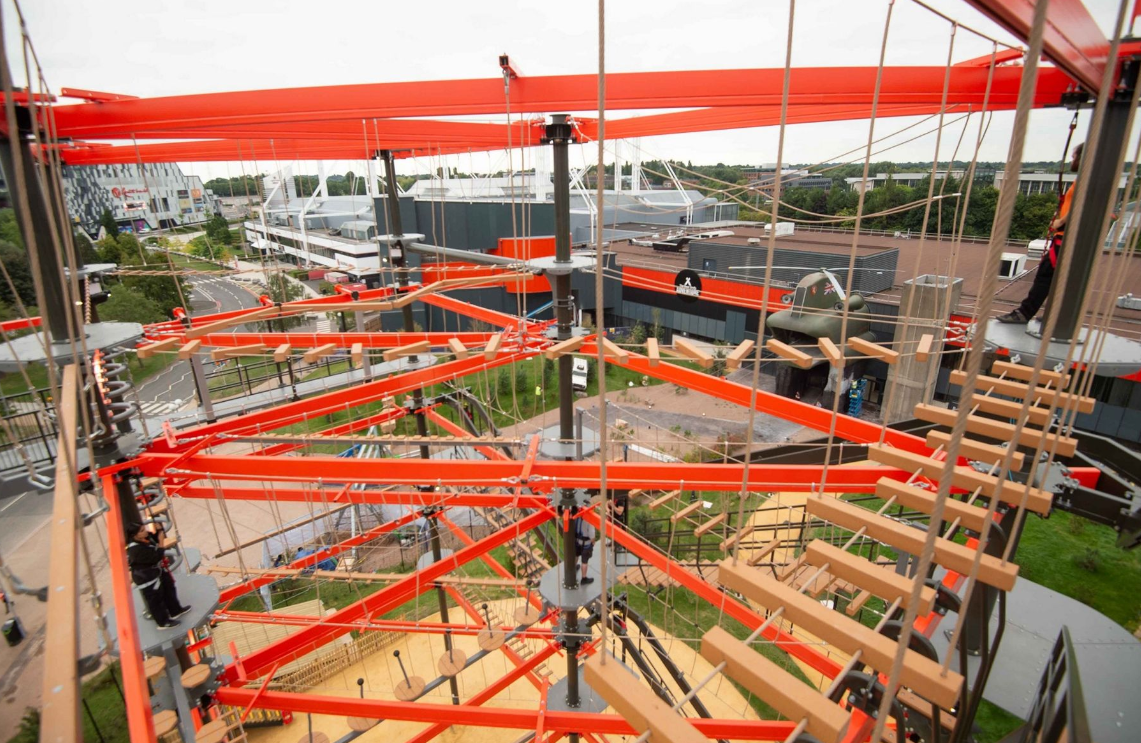 Bear Grylls Adventure is an action-packed and family friendly theme park located in Birmingham's NEC. The attraction promises to bring the great outdoors indoors, allowing visitors to experience a range of thrilling adventures without leaving the city.
From climbing walls and high ropes courses, to ziplines and wild swimming, Bear Grylls Adventure is the perfect spot for thrill seekers. You can even try your hand at archery or take part in a virtual reality experience!
For those looking for something a bit more relaxing, Bear Grylls Adventure also offers activities such as escape rooms and laser tag. Spend an afternoon exploring the park and discover a different side to Birmingham.
Savor the history at Aston Hall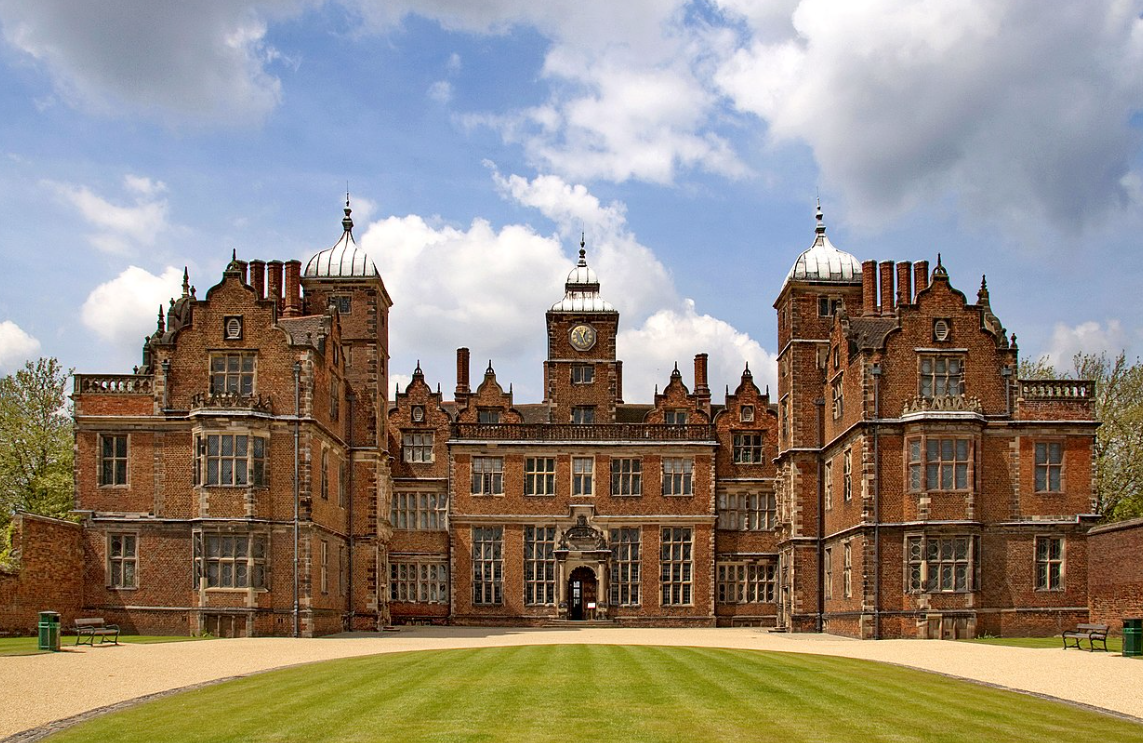 Aston Hall is a beautiful Jacobean mansion located on the outskirts of Birmingham. It was built in 1618 and is one of the finest examples of Elizabethan architecture. The house has been lovingly preserved and now offers visitors the chance to explore its historic grounds.
Take a guided walking tours of the house and learn about its rich history, from its inception to its present day state. The gardens offer stunning views of the surrounding area and are great for a leisurely stroll or picnic.
Visit Aston Hall and enjoy a piece of living history in Birmingham! It's an experience you won't forget.
Explore Warwick Castle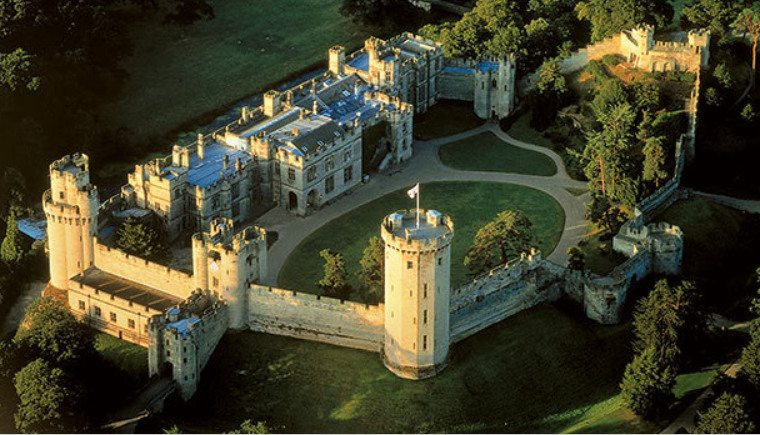 Warwick Castle is one of the most iconic attractions in Birmingham, West Midlands. The castle was originally built by William the Conqueror in 1068 and has been lovingly preserved over the centuries. Today it stands as a reminder of medieval grandeur, combining state-of-the-art technology with traditional architecture.
Take a guided tour of Warwick Castle and explore its many rooms, from the Great Hall to the battlements. See the Warwick Trebuchet in action and marvel at its impressive size. Don't miss out on a trip to Warwick Castle – it's one of the best things to do in Birmingham!
Visit Lapworth Museum of Geology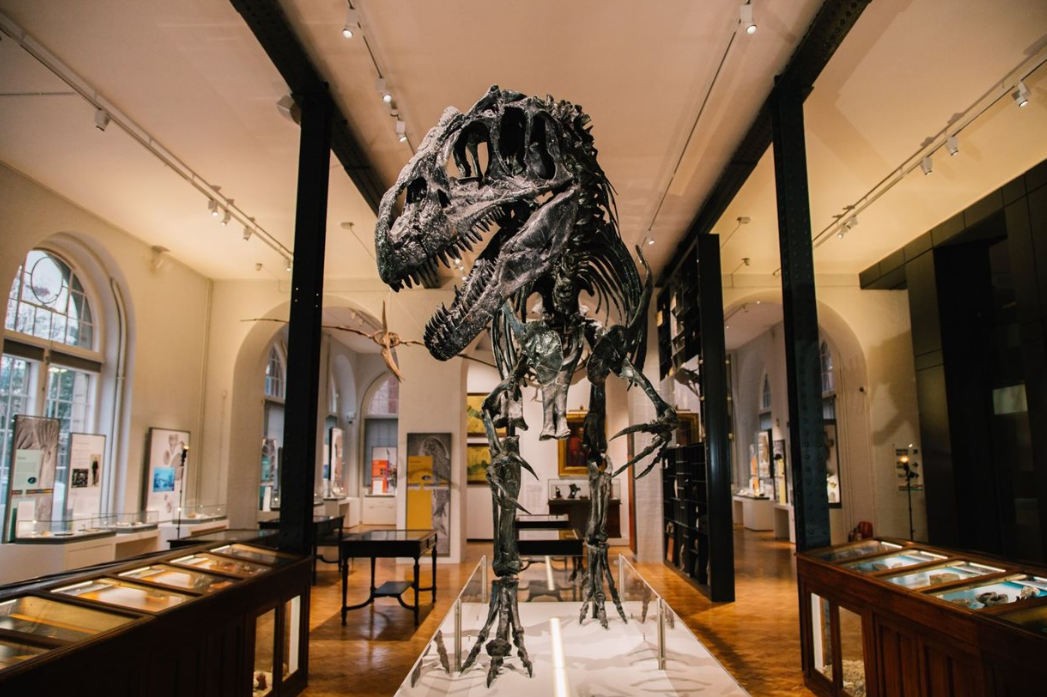 The Lapworth Museum of Geology is a great spot for those interested in the natural world. Located at the University of Birmingham, the museum offers visitors an insight into the evolution of Earth and its inhabitants.
From fossils and rock specimens to meteorites and prehistoric bones, this museum is a treasure trove of geological wonders. Take some time to explore here and learn about the history of Earth!
Have Fun at Alton Towers
Alton Towers is the perfect spot for families and thrill seekers alike. Located in Staffordshire, It is the UK's most popular theme park and promises a day of endless fun! With its spine-tingling roller coasters and exhilarating rides, it's easy to see why Alton Towers is so popular.
Take a break from the rides and explore Alton Tower's gardens or take part in one of their special events. Alton Towers is sure to provide a day full of thrills and adventure – it's one of the best things to do in Birmingham!
Visit the Donkey Sanctuary
The Donkey Sanctuary is a great spot for animal lovers. Located in Birmingham, this sanctuary provides refuge to rescued donkeys from around the world. Visitors can take part in guided walking tours of the sanctuary and learn about how these amazing creatures are cared for.
Take a stroll through the Donkey Sanctuary's grounds and marvel at the beauty of these gentle creatures. Play with them, feed them carrots, and give them a pat – it's sure to be an unforgettable experience!
Experience Sarehole Mill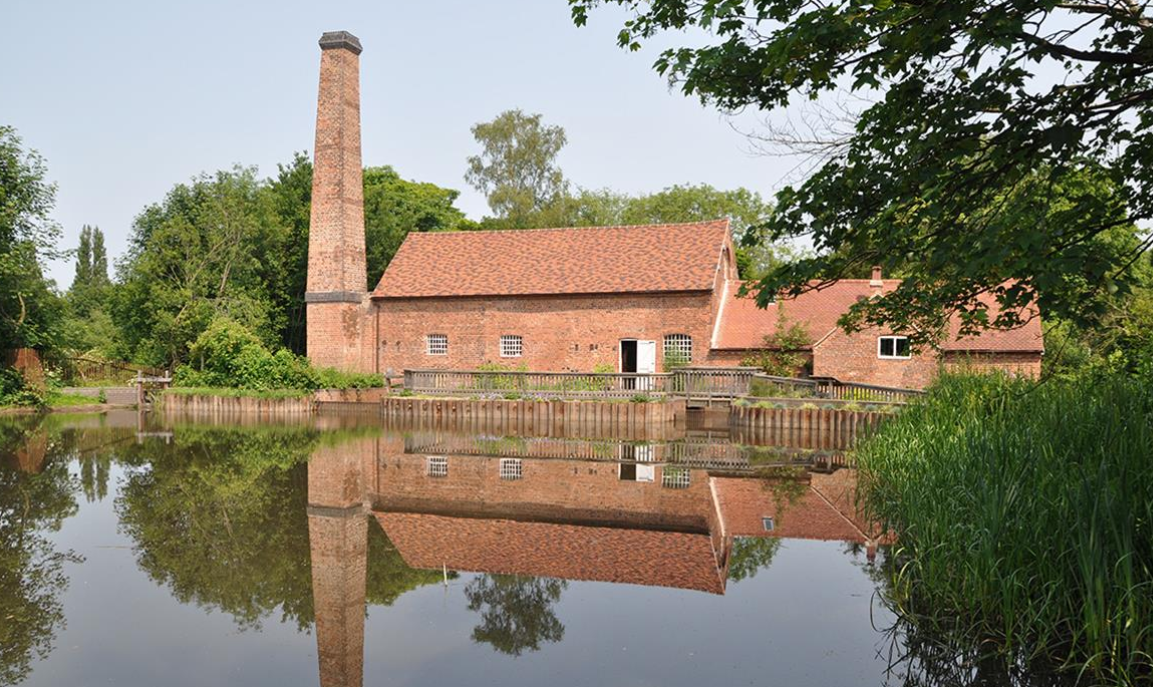 For a taste of the past, head to Sarehole Mill. Located in Hall Green, this historic mill was once the home of JRR Tolkien and the inspiration for his famous books, The Hobbit and Lord of the Rings.
Take a guided tour of Sarehole Mill and learn about its history. Marvel at the working waterwheel, make a souvenir or simply take in the peaceful atmosphere of this charming spot.
Explore the Science Museum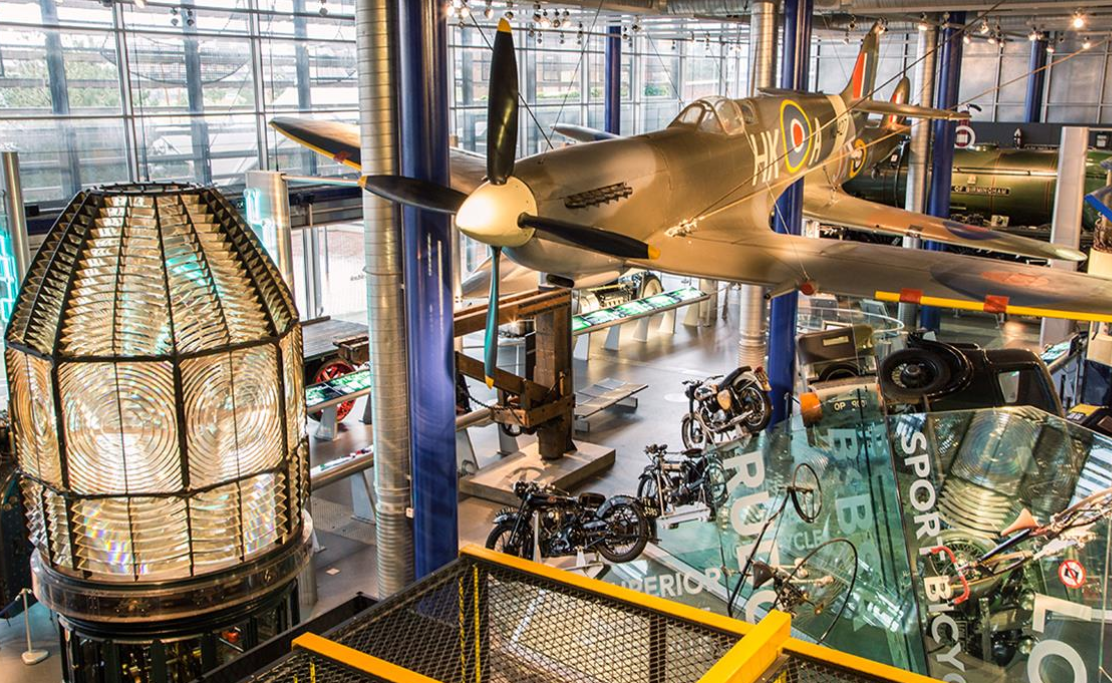 For science lovers, there's no better place to visit than Birmingham's science museum. Learn about the wonders of science and explore its many interactive exhibits. From robots to rockets, this museum has something for everyone.
Take a tour of the science museum and explore its many interactive exhibits. Experience the thrill of flying a fighter jet or take part in one of their science-based workshops. It's sure to be an unforgettable experience! Visiting Birmingham's science museum is definitely one of the best things to do in Birmingham
Discover Moseley Bog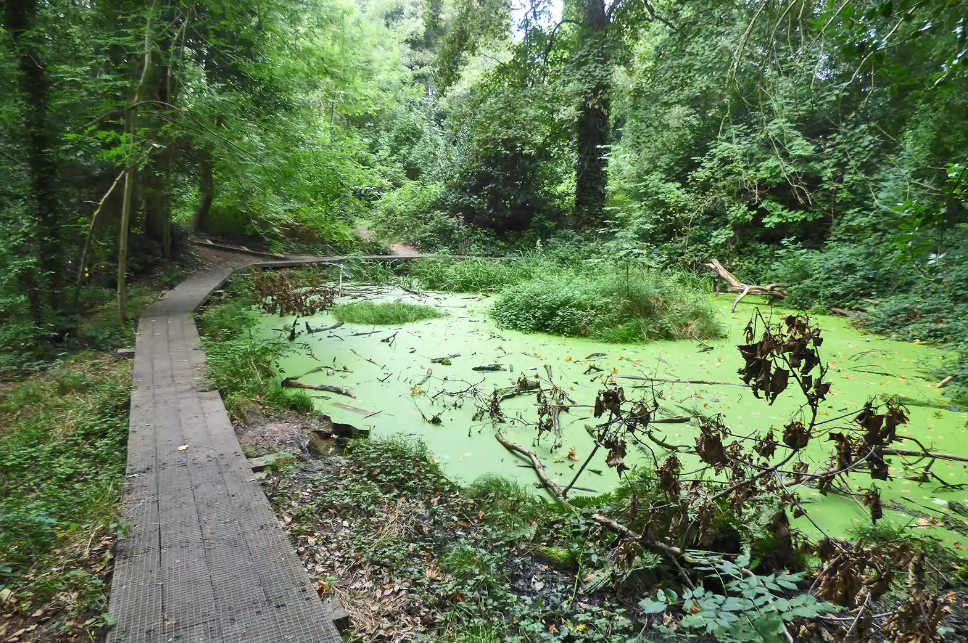 Moseley Bog is a hidden gem in Birmingham. This ancient site has been home to many fascinating creatures, from birds and butterflies to wild foxes and badgers. Explore this tranquil spot, take part in a guided tour or simply relax and enjoy the peace of Moseley Bog.
Take a stroll or attend one of its nature events. Moseley Bog is a great spot for those looking to experience the beauty of nature.
Visit the Butterfly House
For a unique experience, head to Birmingham's butterfly house. It is home to more than 1,500 tropical butterflies in an indoor rainforest. Take a tour and enjoy its lush vegetation and exotic wildlife.
Watch as these beautiful creatures flutter around you in this butterfly paradise.